Removalists Rockingham is the only removal company to call if you want your possessions moved on time and by professional removalists who operate around the Kwinana area. Our local Moving Company are a relocation organisation that you can trust to move furniture and other items safely – securely and without damage. Our mover services are of a high standard, we can perform any type of a shifting job; from a single item up to a full scale home or office relocation. We know how to move things ~ that's what we are here to do.
Expert Moving Service
The difference between our local moving business and other removals companies around Perth is that we take the time to arrange every detail before the date of your move. This means that we show up on time with the right supplies, the right size truck and enough able-bodied workers to carefully pack / move your possessions and deliver them safely to your new property or storage facility. Cant find storage? Don't worry, we can arrange that for you. We are able to sort the whole transportation process from one point of contact – relocation can be a number of tasks such as the packaging of boxes / cartons – could be the storage of goods – stacking, loading and unloading of the transportation vehicles – placement into the correct area – shifting heavy, awkward, fragile and delicate items such as pool table, pianos, marble and slate – disassembling and re-assembling furniture's – unpacking of the box and organisation of items – the list goes on; A LOT goes into the process when moving from one location to the next!
Specialising in Home Furniture and Office Removals
Our professional relocation specialists take the time to listen to your special concerns and offer the best removals solution for any item including your bulky, valuable or fragile possessions. Whether you're moving from your home or work space we offer the ultimate solution for your moving needs. Our team are ready to take your call today and help make your move a breeze. Our prices are made to suit everyone's budget. We work on a hourly rate system to tailor for every movers needs. Want us to just move the big bulky items? Sure, no problem. Have a budget you need to stick to and only want us to work to a limit of price or hours? No worries, we can cater to your requirements. Just let our friendly staff know what you would like us to do or what your desired plans our for your relocation and we will be happy to discuss. We also provide a small moves service / delivery service – and always pushing and trying to meet the high standards set by AFRA and other major authorities in the moving industry in Australia. Home and office moves can be really stressful, as we all know! But – with advanced preparation, you can make the process go a whole lot smoother.
Kwinana Relocation and Mover Professionals
Professional Moving Company
In Western Australia, most Perth removals mean that you as the customer – will pack and prepare all your contents (into cartons) ready for loading onto the truck. The removal company will normally send a number of staff that will load the vehicle for you | transport everything to your new house | unload the boxes and furniture into the relevant locations in your new home. It's very important that you clearly label all cartons and goods / items with their destinations – also that the logistics team know which room is room is which according to your labeling. This type of service makes unpacking much easier in Perth, WA. Cheap Removalists services are also offered across Western Australia.
Which Removalists in West Australia are moving you?
Moving Men | Moving People in Kwinana WA
A very important step in your mover experience is hiring a Removalist company in Rockingham with who your family feel comfortable to deal with – sounds like common sense? A bit of research / asking questions will go a long to help you find the moving service in the Kwinana region that best fits your needs? Take some time and look at what past clients have to say about them. We care about our reputation and so should you. Hiring our corporation to move your home or office is definitely a good choice. We offer the absolute best service around all while keeping our rates competitive within the industry. Why go through the hassle and headache of moving all of your belongings yourself when we can take that pain away and deliver your items to their new destination in no time. When it comes to relocating home you need experience and reliability, which we can provide. We know how overwhelming and stressful this time can be for people. We are here to help, contact us today.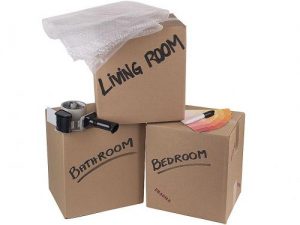 Home & Office Removalist Specialists
Our experienced employees specialize in moving furniture all over the Perth metro area and surrounding suburbs. We believe we are one of, if not the best furniture removals company in the southern area. You can see our mover company on Google Plus or check out our well earned testimonials and recommended Rockingham Removalists reviews from word of mouth. We pride ourselves with our reputation and it is one we want to upkeep. We offer good old fashioned customer service, we know how it feels to receive it and we love that in a business. Shifting houses or offices can be stressful, but we try as hard as we can to take that away and make the process as smooth as possible. Relocating to a new property should be a happy, joyful, pleasant and exciting time – and we love to share that with you on when it comes moving day!
Contact our team today on (08) 6365 2292 or email info@removalistsrockingham.net.au